P.PORTO – School of Education is very interested and pro-active in the process of internationalisation. It offers a range of undergraduate and postgraduate programmes, including master degrees and a joint doctoral degree in cooperation with the University of Santiago de Compostela, in Spain.
Porto, City of Opportunities
Porto is one of the oldest tourist destinations in Europe and benefits from a privileged geographic location, complemented by a modern transport and communications network. The richness of its monumental and artistic heritage, Port Wine, numerous leisure facilities and its cultural attractions invite you to visit this contemporary and inspired city well-known for its hospitality. Learn more here!
Applications
The application deadlines for incoming students for each academic year are:
1st semester & full year mobilities – June 1st | 2nd semester – November 15th
The documents which must be submitted are the following:
Student application form (your university application form);
Online Learning Agreement – Student Mobility for Studies learning-agreement.eu
Transcript of Records;
Copy of your passport/ID card;
Document certifying the Portuguese or English language level (B1).
Before submitting any documents please confirm with us if they are correctly fulfilled by sending an email to gri@ese.ipp.pt. All the forms concerning exchange incoming students should be sent directly to the International Relations Office.
Academic Calendar 2021 – 2022
| | | |
| --- | --- | --- |
| | FROM | TO |
| Student Reception / InterNetworking Welcome Days | 27/09/2021 | 02/10/2021 |
| First Semester | 04/10/2021 | 29/01/2022 |
| Student Reception / InterNetworking Welcome Days | 28/02/2022 | 04/03/2022 |
| Second Semester | 28/02/2022 | 16/07/2022 |
Language(s) of Teaching
Most course units are held in Portuguese. However, we offer the following courses in different languages:
Course units in English offered in Winter Semester
Course units in English offered in Spring Semester
Course units in French offered in Winter Semester
Course units in French offered in Spring Semester
Course units in Spanish offered in Winter Semester
Course units in Spanish offered in Spring Semester
eBuddy and eBuddy+ Programme

Each incoming student will get the chance to get a eBuddy, a volunteer student from the School of Education who will welcome Erasmus students and help them get integrated. As an incoming student, you will benefit primarly from all the help you get settling in. The first weeks are known to be the hardest for any Erasmus, facing a different country and new language and habits. The eBuddy+ programme also offers you a tandem experience, by offering the opportunity to learn Portuguese Language in informal contexts with your eBuddy.
Portuguese as Foreign Language course (A1 level – 6 ECTS)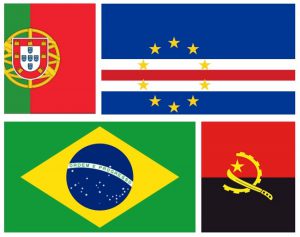 Because we want you to learn more than the simple "Olá" (Hello) and "Obrigado" (Thank you), we challenge you to enhance your curriculum by learning the fifth most spoken language in the world, spoken in Portugal, Brazil, East Timor, Angola, Macau and in other countries.
You can take a Portuguese as Foreign Language Course at our School of Education. Enrolment will be done during our InterNetWorking Welcome Week.
Accomodation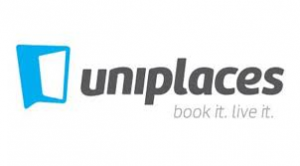 We have a new partnership with Uniplaces. Uniplaces is a student accommodation platform and it offers places all over Europe — including Porto. The best part about booking with Uniplaces is that you don't need to worry about finding a temporary room or crashing at a friend's while you look for your own place; Uniplaces lets you book in advance, even when you're still in your home country. Click here to book your room and use our Promo Code: ESE10.